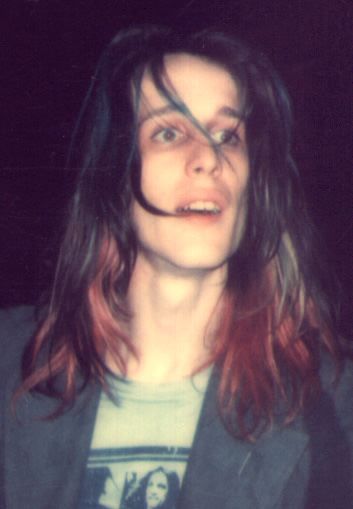 I first heard Todd Rundgren in the August school holidays of 1989. The album I heard was 1973's
A Wizard; A True Star
. It blew me away like very few albums ever have. (This is a subjest for another blog entry: those albums on first listen that change your conception of what you like about music). The album is a rambling riot of pop, psychedelia, soul, avant garde, metal, and showtunes. Awesome.
I went on to get all Todd's albums, starting from 1968-1970's
Nazz
, right up to his (then) contemporary
Nearly Human
. It was a huge journey, as it dose consist of 25 (now well over) albums. While many of the albums are fantastic, some are a bit lacklustre but containing at least a gem or two.
In those days, I listened to the lyrics, mainly loving his self deprecating humour, and loser in love stance (I
was
17!). The older I get, the less I listen to words in pop music; however, a recent Todd binge has made me aware of his lyrics once again. This time, his spirituality mutterings have caught my attention.
The early part of his career (1968-1972) is almost exclusively about women and associated emotional pain.
The first mentions, on
A Wizard; A True Star
(1973) are vague. No longer is Todd just concerned about women: he now has bigger issues, like the destruction of his ego by psychedelic drugs, and the world in general. There is a surreal vibe throughout; nothing overtly spiritual. The lyrics to "Zen Archer" seem to point toward a deeper understanding, however.
Rivers of blood,
Oceans of tears,
Life without death,
And death without reason

Mountains of pain,
Valleys of love,
Death without life,
And life without meaning
"Zen Archer"

A Wizard; A True Star

(1973)

Later in the album, Todd makes his first overt reference to the Christian faith:
Another virgin mary, another case is shut
Have another helping, prime cut of babys butt
A sip of holy water, a shot of saving grace
Another western mystic, the words pore out my face
"Just Another Onionhead"

A Wizard; A True Star

(1973)

Todd's next album,
Todd
(1974) expands his spiritual outlook. Song titles like "A Spark of Life" and "In and Out of the Chakras we go" allude to something more than romance, to a more cosmic outlook. The two tracks are both instrumentals; it almost seems as if he is not yet ready to formulate his beliefs, but wishes to publicly explore them in a vague way.
Todd Rundgren's Utopia
(1974) contains nothing about women at all; more sci-fi freak stuff. Some lyrics do make some spiritual points:
Your reward will come
Its just a question of how and when
And the truth will come and the change will come
Its just a question of how and when
"Freedom Fighters" Todd Rundgren's Utopia (1974)

Of course we could interpret this in many ways, but it does remind me of
Blessed are they that have been persecuted for righteousness' sake:




for theirs is the kingdom of heaven.




Matthew 5:10 RV



On the side long epic "The Ikon" things definately more overt:
On a day like no other
In a time unique, in a place divine
Keep your eye on the ikon
Shining in the light of eternal mind.

Someone knows who you are
Someone watches over you
Someone knows how you feel
And someone feels the same.

So you dont have to be afraid
We live and we die
You dont have to be afraid to know why.
"The Ikon" Todd Rundgren's Utopia (1974)
Admittedly, this song is really about a future civilisation, sort of controlled by everyone's combined mind. We are a long way from "We gotta get you a woman"!